It is possible to pull totals of absences and lates using the analytics functions in MyEducation BC. In additional to the Principal's Attendance Letter, or Class Absence Letter, Analytics gives a simple way to look at attendance, sort by totals etc.
To use generate attendance analytics go to the Student TT > Options > Analytics > Attendance by Student. Run the Report, there will be no specific options for the report.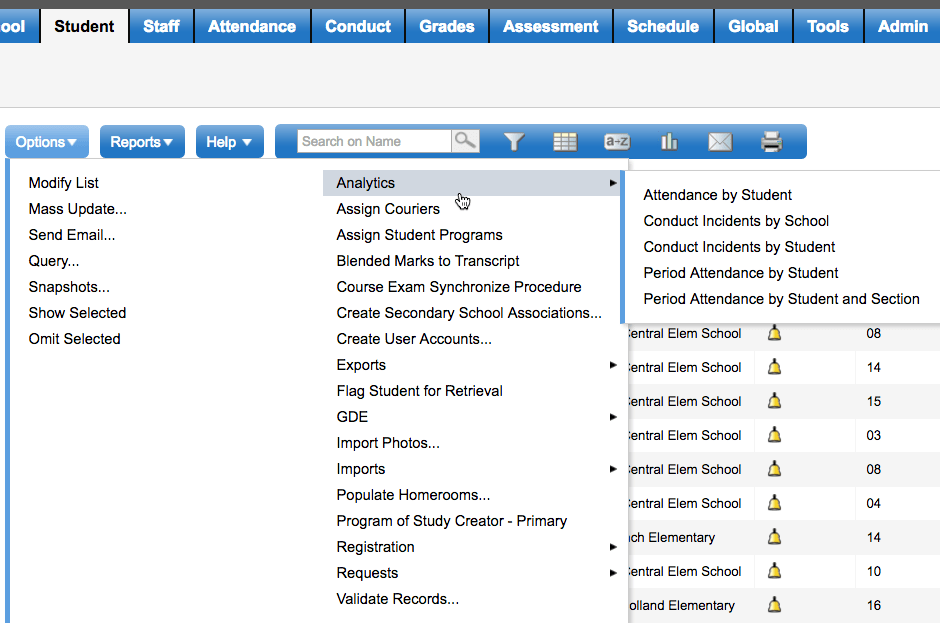 This will generate the data. It can be now be viewed under the Global TT > Analytics ST.
Set the Analytics Definition to Attendance by Student by using the pick list.

Next check that your field set is set to Default Fields (ATT-STD).

Now you will be able to sort by the columns to look at items like attendance totals and late totals. Cross check for specific students against Student TT > Attendance ST > Daily / Class History SST to compare totals.