Using the .default field set in the Student Top Tab in either the school view or staff view in MyEducation BC allows an easy way for staff to see the Band of Residence of a student. This is an important field because of our Local Education Agreements with our local First Nations.
Navigate to the student top tab in either school or staff view
Click on the field set icon (next to the filter icon)
Select .default (specific to SD60 users)
After the page refreshes scroll down to find the horizontal scroll bar and scroll to the right. (may differ between operating systems and browser settings)
Find the Band of Residence on the far right hand side. Click to sort (first sort blank firsts and A-Z, second sort Z-A and blanks last)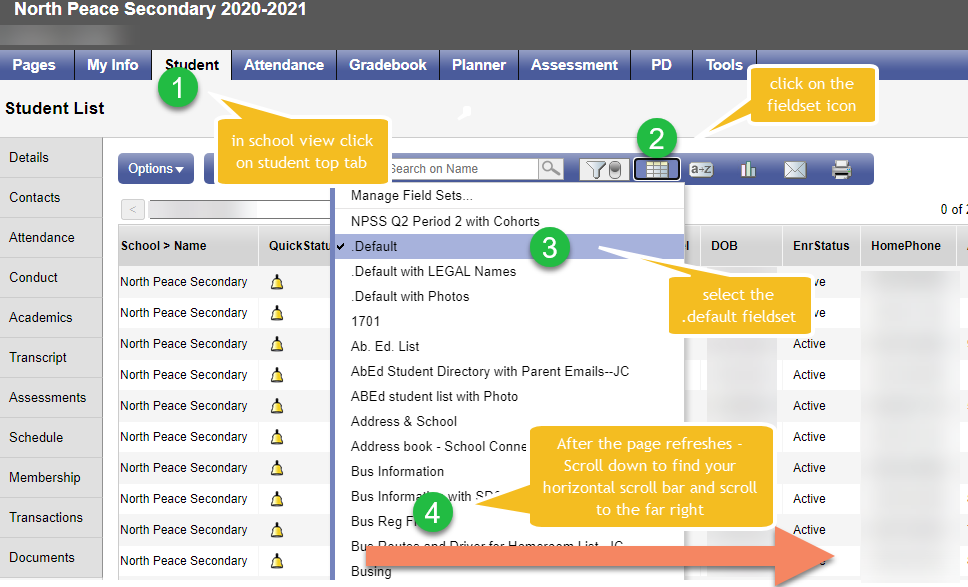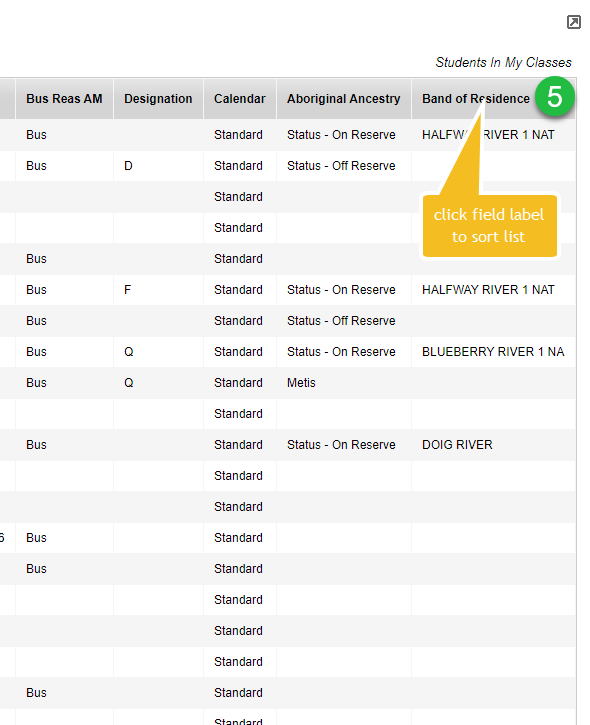 .